Episodes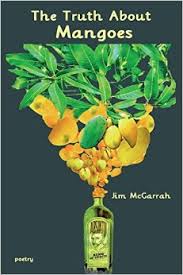 Thursday Mar 16, 2017
Thursday Mar 16, 2017
Award-winning Poet and Essayist Jim McGarrah, whose new poetry collection is The Truth About Mangoes (Lamar University Press).
This week's Write the Book Prompt was generously offered by my guest, Jim McGarrah. Having taught writing for many years, Jim has used this prompt in his classes and says it's a useful exercise for beginning or seasoned writers. If you get stuck, take a sheet of paper and fold it longwise. On one side, write good. On the other, write bad. On the good side, brainstorm a list of traits that you've inherited, which you feel glad or grateful about. On the other side, the opposite—write about the traits that you feel are negative. Make the list as long as you want, but be sure you have 4-5 points on each side. Use the list to write a poem. Address a member of your family. You can begin with the words, "I blame you for… but I'm glad for…" This gives you a way to begin writing from the list. Look at Carolyn Forché's poem "The Morning Baking." The poem, which is written in couplets, has to do with the poet and her grandma. Jim says this poem shows the conflict she feels about the traits she's inherited. His students have had good luck working with this exercise.
Good luck with your work in the coming week, and please listen next week for another prompt or suggestion.
Music Credit: Aaron Shapiro